Manage your organization's mobile devices, without the need for an on-premise device management server, using the Google Admin console. Google Apps Mobile Management allows you to enforce device policies over mobile devices in your organization and perform actions like remotely wiping your users' mobile devices. Watch this video for an overview.
Use Mobile Management to:
Configure mobile settings by organizational unit.
Control what devices can connect to your users' Google Apps data.
View mobile devices in your organization connecting via Google Sync or Android Sync with Device Policy.
View all apps that access Google Apps data installed on an Android device.
Get started with Mobile Management

Device management support for iOS 7 and 8 (including iPhone 6 and iPhone 6 Plus) when an employee logs in to Gmail, Google Drive, Google Docs, Google Sheets, or Google Slides apps. For more details see the Official Google for Work Blog.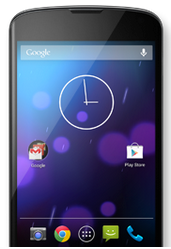 Additional features include reporting, compromise device detection and inactive account wipe options. Also includes the support of Enterprise WiFi networks (802.1x EAP) from Android 4.3 version. For more details see the Google Official Enterprise Blog.

Google Apps Mobile Management covers Android, iOS, Windows Phone, and smartphones and tablets using Microsoft® Exchange ActiveSync®. BlackBerry OS 7 or older devices and devices syncing to Google Apps using only IMAP or POP are not supported by Google Apps Mobile Management.

Configure policies and security settings
Access Mobile Management by signing in to your Google Admin console and going toDevice management. In the Admin console, you can configure several settings for your users' devices. Android devices need to have the Google Apps Device Policy app installed to show up under Managed devices.

View graphs and reports for your organization
In addition to these mobile settings, you can view graphs about mobile usage and see mobile trends in your organization in the Reports tab of your Admin console.
For answers to your mobile policy questions, see these Mobile Management articles: Setup, Device management settings,Device activation, and Manage devices.